V-FLASH
V-Flash 3D printers are great concept modelers that are affordable. Easy enough for even elementary school students to operate, the V-Flash allows anyone with a CAD design to print models. V-Flash parts are incredibly versatile, with the capability to be finished, painted, metal-plated, drilled, tapped etc.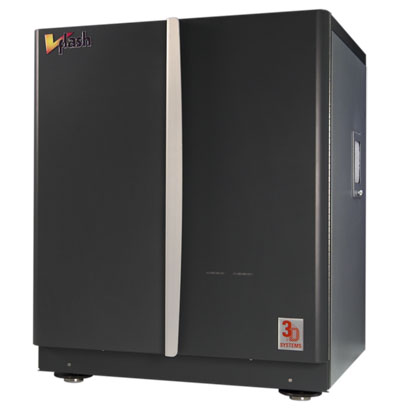 Personal 3D Printers
The V-Flash prints durable plastic parts with a smooth surface finish and detailed features. V-Flash is the most affordable 3D printer available so it's a perfect fit for your home and your budget.
V-FLASH Parts